Utility Services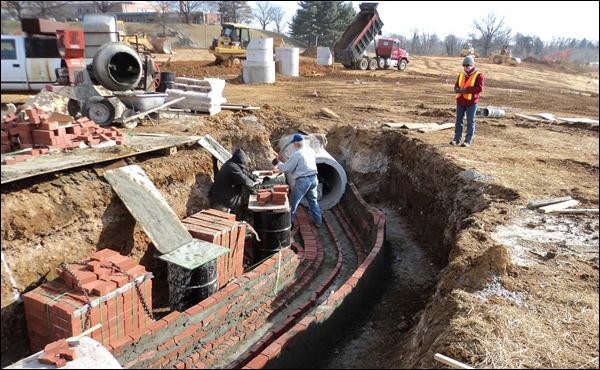 EXPERTISE
When it comes to utility construction, it's not enough to be good. You've got to be a stickler for details as well. Strict adherence to codes and regulations can make the difference between a job well done and a job that has to be redone. Additionally, safety comes first with Monumental. All of our crew's have been thoroughly educated in the latest trenching techniques to insure every man's well-being.

The reason? Hidden under most road surfaces is a warren of communications cables, gas, sewer and electric pipelines, new conduits and crumbling relics. It takes an operator with the skills and the training to safely maneuver through such a maze.

At Monumental we offer comprehensive site management for utility projects involving:

- Water Mains

- Sewer and Storm Drain Construction

- Duct Line Construction

- Drainage Structures


EXPERIENCE

We've put our utility management to work for many private and governmental clients. One recent highly successful project was Reconstruction of Chesapeake Avenue, from West of Sun Street to the Patapsco River. As general contractor, Monumental's work included installation of 1,450 linear feet of 7.5' x 4' concrete box culvert, 3,650 linear feet of various sized reinforced concrete pipe, 35 manholes, 60 inlets, 3,250 linear feet of electrical conduit, 2,000 linear feet of 12" ductile iron water with valves, vaults & hydrants, new curbs, gutters, sidewalks and asphalt paving.