Company Overview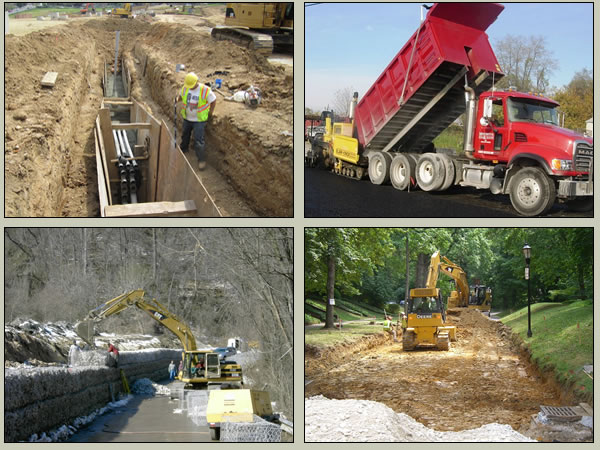 THE TWIN PILLARS OF QUALITY AND SERVICE.
Monumental Paving and Excavating, Inc., founded in 1984 with a dedication to the highest
quality, excellent management and to getting the job done right the first time. Monumental
is a company that today sets the standards which other companies follow.

When you hire Monumental, you get full access to as many - or as few - of our com-
prehensive services you need. Whether your need is complete site management for
paving, utilities, grading and excavation, a rebuild of your parking lot, or the patching of
pesky potholes, we have the expertise, the experience, and the people to carry out the job
to a satisfying conclusion.

The driving force behind Monumental is company CEO George P. Mahoney, Jr., whose
family has been active and prominent in the Baltimore area contracting industry for more
than three quarters of a century. When George founded Monumental in 1984, he set out to
build his company on the twin pillars of quality and service.

Toward that end, he has personally assembled and supervised a team of highly respected
professionals in the paving, excavating and utilities fields.

The result? No matter where you look in central Maryland, you'll find evidence of the qual-
ity and the attention to detail that are the hallmarks of Monumental. You'll see our
well-maintained equipment. You'll see our highly-skilled technicians and supervisors.
You'll see our insistence on cleaning up every job site thoroughly. You'll see our willingness
to take whatever step is necessary to meet our customers' needs.

Most of all, though, you'll see our growing list of satisfied clients. You'll see them in the
business, residential, educational and government sectors. You'll find them from one end
of the region to the other. And, once you look at their facilities, and you see the quality of
the finished work, you'll understand why they keep coming back.

You'll understand that there is a Monumental difference.

George Mahoney Jr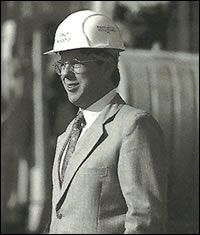 Founder and CEO
George Mahoney Jr, founder and CEO of Monumental Paving, Inc. has more than 30 years experience in the construction business. Before founding Monumental in 1984, he was president of Mahoney Brothers Inc. and Mahoney Asphalt Company. His hands-on, proactive dedication to Monumental has led to considerable recognition for the company, including licensing, bonding and pre-qualification by Baltimore City, Baltimore County and the Maryland Highway Administration, as well as membership in the Associated General Contractors, Utility Contractors Association of Maryland and Building Congress and Exchange of Baltimore.